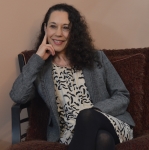 BEVERLY SCHWARTZ, LCSW
PSYCHOTHERAPIST / DIRECTOR
Beverly Schwartz graduated from New York University School of Social Work in 1987. She began to work as a therapist in a Brooklyn clinic, and also started her post-graduate training at "The New Institute for Gestalt Therapy". (Gestalt Therapy is a process that allows us to find our deeply held 'stuck' places that are holding us back, and then work to get 'unstuck').
Beverly completed the Gestalt Training Institute in New York City in June 1990. One year later, she was approached by the Institute trainer to do trauma therapy with people who had been in automobile accidents. At the time, the trainer was conducting psychological testing on accident victims. Beverly accepted, thus beginning her accident trauma therapy work. In 1993, Beverly moved to Portland, opened a private practice, and started the same trauma work in Portland. In 2010, Beverly founded SOMA Trauma Therapy to focus exclusively on motor vehicle accident patients.

Contact Beverly
---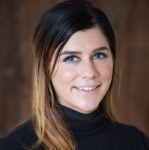 SARA CAGLE, LCSW
SOCIAL WORKER
Sara Cagle is an independently Licensed Clinical Social Worker in the state of Oregon. She obtained a BS in Human and Consumer Sciences from Ohio University in 2002 and a Masters degree in Social Work from The Ohio State University in 2005. Sara spent the first 9 years of her career working in public health, where she provided long term counseling and supportive services to individuals and families affected by and infected with HIV. It was this experience that shaped Sara into the caring, supportive and nonjudgmental clinician she is today. Sara's interest and commitment to help and to serve victims of accident-related trauma began after her own automobile accident in the spring of 2013. She began working with patients of SOMA since April of 2015.

Contact Sara
---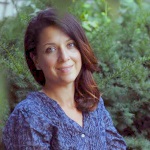 RACHEL CLARK, ND, LAc
NATUROPATHY/BODYWORK
Rachel Clark graduated from the National College of Naturopathic Medicine with a doctorate in naturopathic medicine and a masters in acupuncture in 2015. Dr. Clark is a general primary care physician who specializes in trauma and pain management. After experiencing trauma, the body develops many physiological imbalances that can manifest as pain, structural misalignment, inflammation, sleeping difficulties, stress, anxiety, and depression. By implementing a mind-body approach to medicine, Dr. Clark integrates naturopathic medicine, Chinese medicine, and body work to effectively work through trauma and its myriad expressions in the body and mind. Dr. Clark utilizes botanical medicine, clinical nutrition, homeopathy, hydrotherapy, physical medicine, and Chinese medicine, as well as conventional and pharmaceutical therapies to address these symptoms, re-balance the body, and restore vitality and strength to the patient. Dr. Clark has also completed post-graduate training in treating pain through intuitive bodywork. Dr. Clark is passionate about this powerful therapy which can alleviate pain through the release of deep traumatic imprints on the nervous system and tissues of the body.

Contact Rachel


---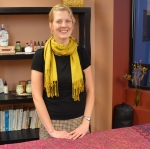 GENEVIEVE JOHNSON, LAc
ACUPUNCTURIST
Genevieve Johnson graduated from Bastyr University in 2003 with a BS in Health Psychology and pre-medical sciences. At Bastyr she was exposed to acupuncture and became very intrigued by Chinese Medicine. She had chronic allergies and asthma since childhood and sought out acupuncture with great success. She was so impressed with the results from acupuncture that she enrolled in Oregon College of Oriental Medicine (OCOM) in Portland, Oregon to become an acupuncturist.
After graduation Genevieve worked as a resident acupuncturist onboard a Holland America ship. She loved the opportunity to travel and treat so many people with acupuncture. Since she missed the ocean so much she decided to go the coast. She then owned and operated the Acupuncture & Natural Medicine Clinic in Cannon Beach, Oregon for the past 5 years. Now she is excited to be in Portland again and working at SOMA Trauma Therapy.
Genevieve has practiced acupuncture in various clinical settings in Portland which include: Integrated Medicine Group, Central City Concern drug addiction rehabilitation clinic, Hollywood Senior Care center, Oregon Health Sciences University clinic, and OCOM clinic. Genevieve has been licensed to practice in the state of Oregon and is board certified in Acupuncture and Chinese Herbology by the National Certification Commission for Acupuncture and Oriental Medicine (NCCAOM) since 2008. She has a gentle style and loves to incorporate body work and shiatsu into her acupuncture treatments.
---